Here's a quick one for the warm, warm weather today! Let's start off with a blush from Estee Lauder's Signature range.

Estee Lauder Signature Silky Powder Blush in 02 Pink Kiss

I got this redeemed at an Estee Lauder makeover event for my graduation dinner last year. It was recommended to me by the SA at the booth, who was actually my cousin's girlfriend. I didn't take an immediate liking to the shade because it was pink. I had wanted a coral – peachy colour.
The packaging is pretty though. A dark navy blue compact that includes a mirror and brush.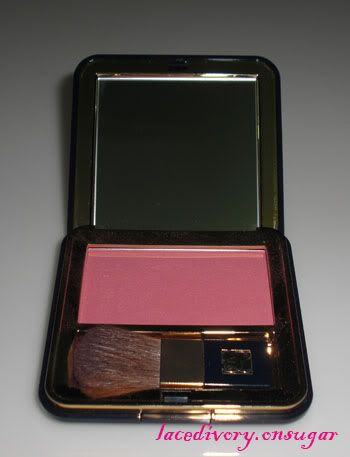 The compact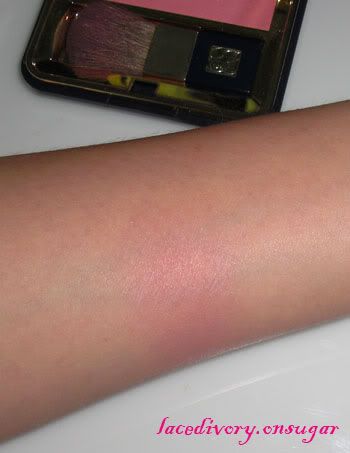 A swatch to go with it

But now, my tan has faded and I'm back to being my MAC NC 35 tone. I guess that's fair – medium with yellow undertones. And this colour fits me perfectly! I like it and currently it's my favourite blush shade from my three blushes. The second one I'm featuring today is from MAC.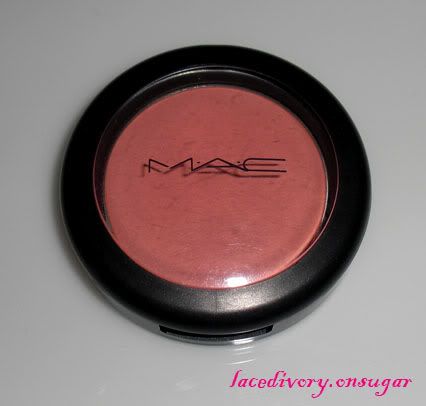 The compact with its see-through plastic lid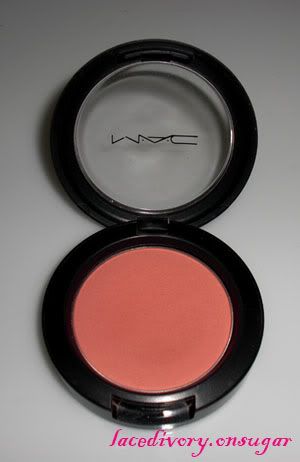 The compact opened

I've never really liked this colour too much. I got this shade (Peaches) only because I was looking for a coral – peachy one, and this was the one that the SA had recommended to me. In my opinion, it's too orangey so I only use it lightly. The thing about the compact is that it does not come with a mirror nor a brush, so you'll have to have your own brush. Maybe it's a marketing ploy to get you to buy their brushes! The brush I use is from Bobbi Brown.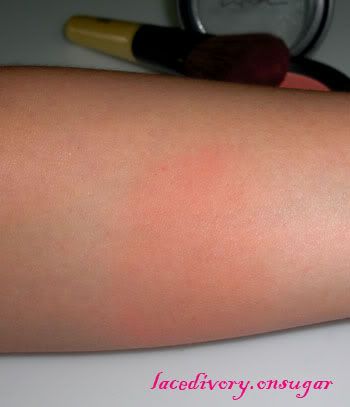 A swatch of MAC's Peaches

I'm planning on doing some more reviews. So stay tuned!