I received some of my cosmetic spree items yesterday afternoon.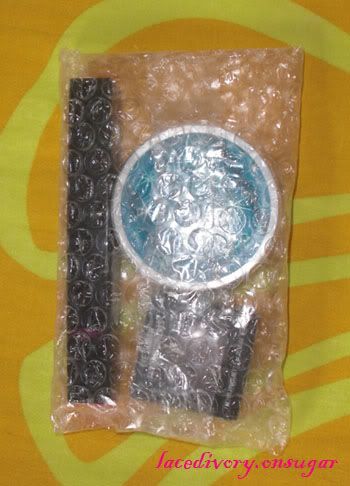 Victoria's Secret lip gloss, MAC Cosmetics eyeshadow and Pop Beauty Eye Cake

I can't wait to try them all out but I'm currently resting a recent outbreak on the left side of my face (super sad) so I'm trying not to put on makeup if I can help it. Here're my thoughts on the Pop Beauty Eye Cake in Teal Eyes.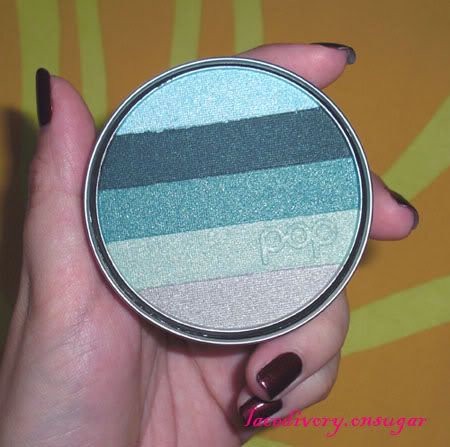 Pop Beauty Eye Cake in Teal Eyes

First up, there's a smell. Kinda like the powders that our grandmothers used in their time. I don't really like it. Second, the colours are not very pigmented and a primer definitely has to be used beforehand if you do want the colours to be seen. Proof below:

Swatch of Pop Beauty Eye Cake in Teal Eyes

The column on the left shows the colours without my UDPP while the column on the right shows the colours with the UDPP. See the difference? The colours were applied with an eyeshadow brush. I like the turquoise shade while the other lighter shades are perfect for highlighting. I can't wait to use this cake.
I'll be doing other swatches on my other items, so do stay tuned!