Every lady who keeps long hours out knows that she needs a reliable makeup pouch. Reliable in the sense that it is waterproof (so that it can be placed on wet counter tops in the washrooms and protect the insides) and that it contains the very things that will keep you looking fresh all day long. Here are some things that you'll definitely want to keep in your pouchette for the occasional touchup: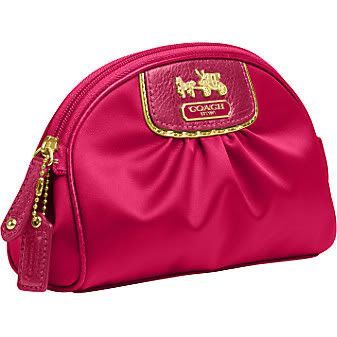 1) Blotting paper or a pack of tissue
2) Matte foundation cake (With an applicator)
3) Lip gloss or lip stick (Pick only one that suits your look. Carrying more than one will add weight)
4) Mini eyeshadow palette or shade for a night out (Preferably one that comes with an applicator)
And that's it! You're ready to face anything. Other items that you may want to include can be a blush or lip balm, especially if you're the kind who is heavily dependant on lip balm (like me). Things never to take are brushes that don't come with your blush and loose powder because it is messy and inconvenient.