I'm feeling a little bit better today albeit still kind of lethargic. But I can't lie in bed the whole day and do nothing but sleep. So I decided to do a swatch of Bourjois' Smoky Eyes Palette. The palette comes with three colours: a very light silver, a medium silver-grey and a black shade.

The palette

Below is a swatch I just did. On the left column are the colours without UDPP while the column on the right shows the colours with UDPP.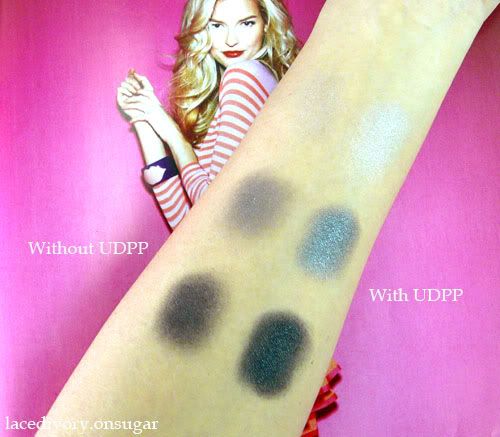 Swatch

If you prefer a daytime smokey eye, I'd say go without UDPP. If you'd like the colours to be more pigmented and shimmery, say for an evening out, add UDPP. For some reason though, the colours can seem to be a bit blue when seen in photographs.