Here's a swatch of my longtime lipstick from M.A.C. Usually what I do is i dab a little bit of this on my lips and then rub my lips together for a natural effect.

It's been with me for a while, such that the M.A.C. print on the cap is gone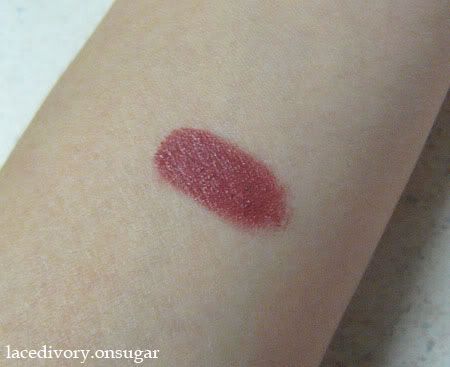 Swatch

The colour is a rose-mauve colour with a creamy finish. It's versatile but to me it's plain. I only wear it out (dabbed and smudged on my lips) when I feel like looking nice "au naturel" or when I have heavy eye makeup.