Here's a simple swatch of this blush I've been using a lot recently. I actually had this same shade a few years ago and I fell in love with it. With the old compact expired, I got a new one and here it is!

The closed compact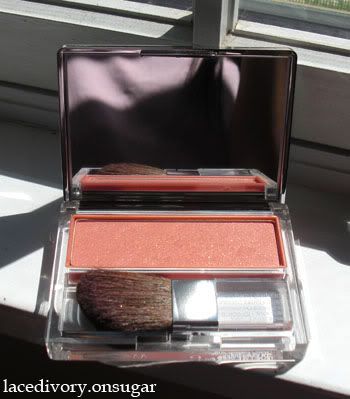 Inside the compact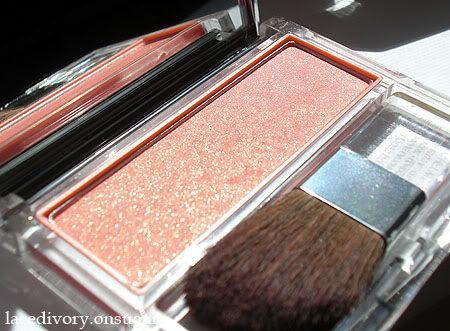 Closeup of the blush

I really love this colour. It's a coral shade and it's got sparkles in it! It's great for nights out or even in the day because the sparkles are not that over-the-top and add just a nice shimmer to your complexion. The coral shade is also not overwhelming such that you can use this even if you're not tanned.

Swatch

What I like even more about this blush is the brush that comes with it. It's got a slanted edge that follows the contours of your cheeks (the longer end at the top of your cheeks). In this way, you get to spread the blush evenly on your cheekbones. The brush is also not too small such that you don't get enough product to apply on.