Sometimes when I don't get to shower before I leave the house, and when my hair is all weird and curling in the wrong places (especially my fringe), I just put on a nice hairband and push everything away. This helps to give a fresh look and instantly opens and brightens up my face. Today's FOTD's eyes were created with my new Coastal Scents 88 Original Matte Palette!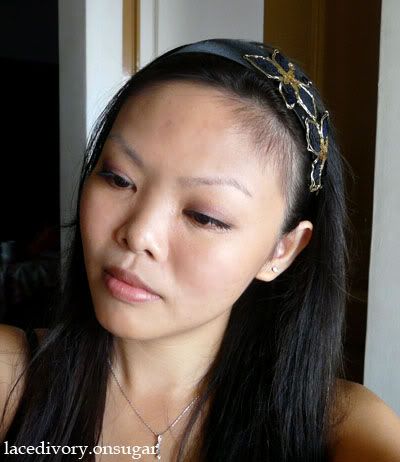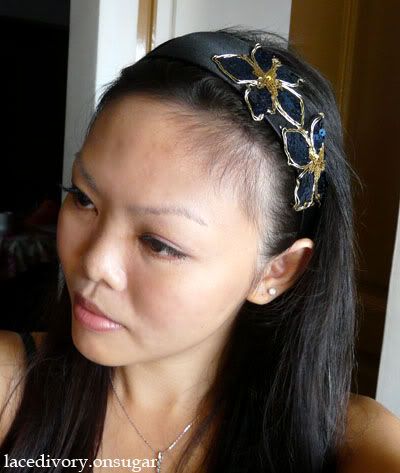 A better view of the pretty hairband

For Face: Shu Uemura's Black Compact Foundation and Estee Lauder's Signature Silky Powder Blush in 02 Pink Kiss.
For Eyes: Urban Decay's Primer Potion, shades A2, B3, H7, J3 and K6 of my Coastal Scents 88 Original Matte Palette (seen below), Lancome's Virtuose Precious Cells Mascara and some Vietnamese-branded lashes (also shown below).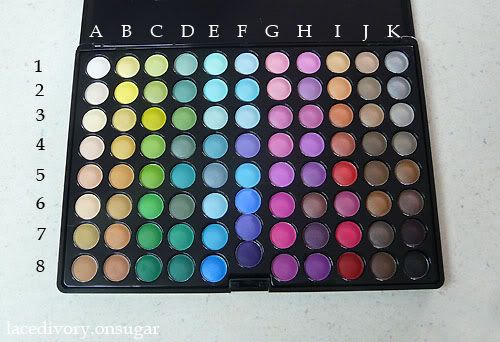 The palette
Lashes

For Lips: Nivea's lip balm and Bobbi Brown's Lip Sheer in Mauve.
I like these lashes. They are so barbie doll and aren't as heavy as my Farfallina ones. I don't feel like I have false lashes on at all. I'm also in love with my Coastal Scents palette. To be honest, I had originally wanted to do a brown-neutral look for the eyes but I didn't like the outcome. So I added a tiny bit of the purple shade (H7) on top of it to take away some of the brown. It worked!
I bought the hairband some time ago from one of those accessories shops. It was so pretty that I simply had to get it. =)