This compact was also what I got from the student package at the academy when I took the course in Fashion Makeup last year.

The closed compact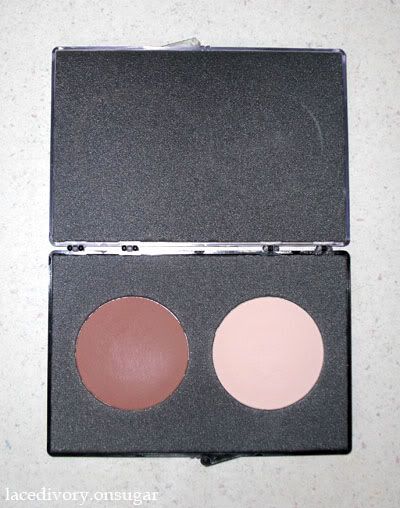 The two different shades

I'd wanted to do a review on this product but then I realised that there really isn't much to discuss. This compact can't be any simpler. It contains one light shade for highlighting and one dark shade for shadowing. There aren't even shade names for the two colours. Such powders are necessary for makeup artists, especially during photoshoots and runway shows. For normal daily makeup, it isn't necessary.
Well, just to share with you some of the things in my student package I suppose. =)