It's been sooooo long since I did an FOTD entry so here's another one! Sorry I haven't been able to go out often so I haven't really got the chances to play dress up!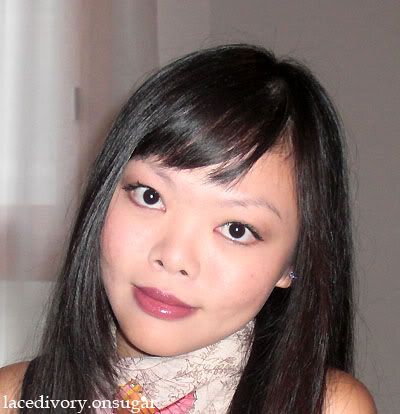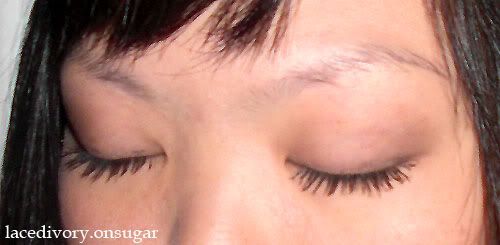 Close up of the eyes and lashes

It's also been quite some time since I had put on some real makeup because I had a flare of rashes on my cheeks and it took me like, forever, to get a prescription from a general practitioner. I'm still applying my daily dose of Locapred, the french version of Desowen, which is a type of hydrocortisone cream used for people with dermatitic issues.
For Face: Shu Uemura's Black Compact Foundation and Estee Lauder's Signature Silky Powder Blush in 02 Pink Kiss.
For Eyes: Bobbi Brown's eyeshadows in Bone, Woodrose and Mahogany and Dior's Diorshow Extase mascara.
For Lips: Nivea's lip balm, M.A.C. lipstick in Fast Play (Amplified) and H&M lip gloss in Call Me Plum.
As you can see, the mascara itself is pretty awesome. Nice lashes that don't clump together! Sorry about the blur picture (and untrimmed brows)… I had to take self portraits before rushing for work! The scarf itself is lovely as well – from River Island – and I used it as my backdrop for my new collection of vintage accessories at Vintage d'Isabelle (50% off shipping for the rest of October'10 when you like our official Facebook page here). And another picture just for you, my dear readers:

Kisses