This is a swatch of 4 shades from Chanel's Rouge Allure lipstick range. I had gotten all these colours as a sample from a store in Paris.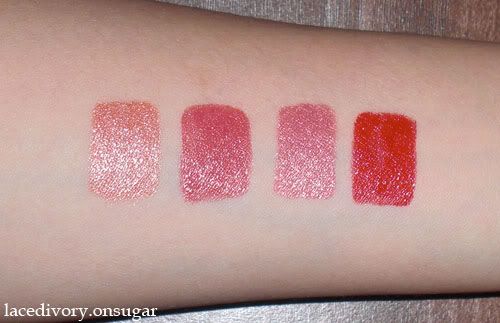 From left to right: 59 Nude, 61 Exaltation, 62 Ardent and 58 Audace

I haven't tried out 59, 61 and 58 yet. I'm very tempted to though. The shades look shimmery and glide on very smoothly!