I'm starting to be really stressed due to school work. It's been so hectic and it's going to get worse from the start of this week till the December holidays. I am so dead. To keep my mind off things and de-stress, I blog about makeup and the such. Here's my FOTD with my new GEO lenses.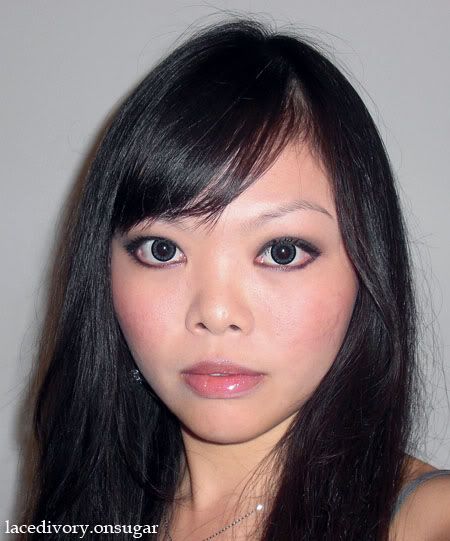 Before I tidied up my hair
Much better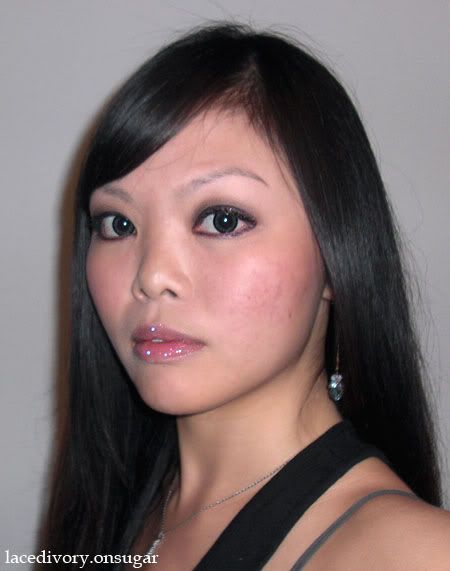 For Face: Shu Uemura's Black Compact Foundation and Estee Lauder's Signature Silky Powder Blush in 02 Pink Kiss.
For Eyes: M.A.C.'s eyeshadows in 100 Strokes and Vanilla, Urban Decay's 24/7 Glide-on Eye Pencils in Oil Slick and Rock Star and Dior's Diorshow Extase mascara. The contact lenses I have on are GEO's Angel Grey with no degree.
For Lips: Labello's lip balm and H&M's Lipgloss in Calypso Dream.
I had to get use to the contact lenses because the first time I put them on, I thought that my irises were too large for my eyes. I looked like one of those Ju-on ghosts. But after taking these pictures, I concluded that it was pretty.
Over the weekend, to de-stress after having sat for a terrible exam on Thursday, I made a trip to Sephora and finally bought Night Clubbing (NARS). I couldn't resist anymore, it was the last one on the counter and I really needed some cheering up. I'll do a swatch soon!