I really like H&M's current ad campaign in France because it features two really beautiful Asian models. They are currently in posters at bus-stops and in newspaper prints. The duo were on the entire first page of "20 Minutes" (a free daily newspaper like "Today" in Singapore) this morning and I couldn't stop admiring the picture.

Sun Fei Fei and Du Juan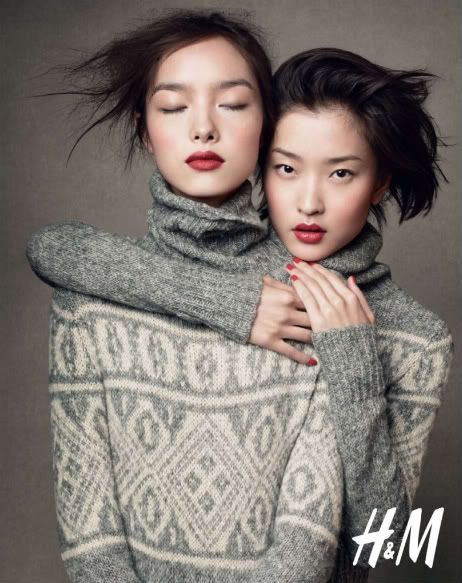 Source

The play of the light skin colour, the black hair and the red lips. All these are so Asian and I think it's very typical that we are regarded this way (Kenzo for example). I also think no one rocks this look better than we do!

Lika Minamoto for Flower by Kenzo
Source
I like it that non-Asian countries feature Asian models. It's all about variety! I also think that by featuring them so openly shows a recognition of their beauty and that everyone is beautiful in their own ways. Bravo, H&M.