I bought this mousse foundation over the weekend because I was having trouble with my Shu Uemura foundation. It's really depleting and I don't like how the Sephora sponge doesn't apply the product smoothly onto my skin: It feels a little rough. Because of the dry weather, I decided to get something more liquid and came across this mousse by Nivea.
I don't know about Singapore, but in France, Nivea has a makeup range. It's more drugstore than high-end and can be found in places where you get drugstore brands like L'Oreal and Maybelline.

In the glass pot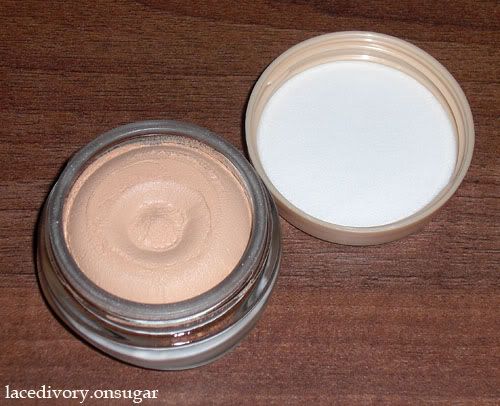 Brand new

I can't wait to use it! It felt really smooth when I tried it on at the store. The shade I got was 03 Beige. The other two shades available here are 02 Nude (too light for me) and 04 Sand (too dark). I hope this won't break me out. I'll probably do a review soon, when I can. I'm still in the exam period!