Today's FOTD isn't anything much. Just a couple of eyeliners from Urban Decay and contouring around my face. I apologise in advance for the over-exposure.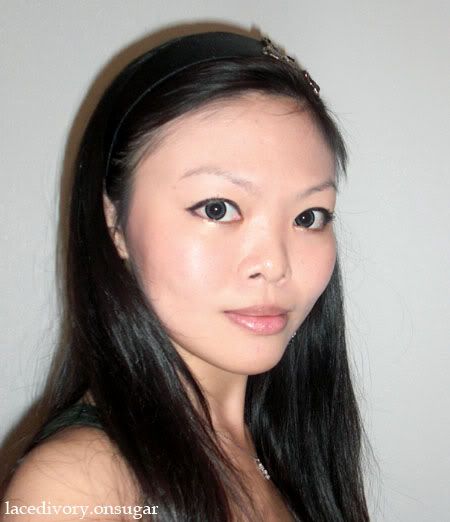 For Face: Nivea's Ideal Finish Mousse Matte Foundation in 03 Beige, Estee Lauder's Signature Silky Powder Blush in 02 Pink Kiss and H&M's Blush in 15 Bronze.
For Eyes: Urban Decay's 24/7 Glide-on Eye Pencils in Rock Star and Eldorado and Dior's Diorshow Extase mascara. The contact lenses I have on are GEO's Angel Grey with no degree.
For Lips: Labello's lip balm.
Yeah, usually I don't draw my brows in and they get invisible with the flash. Pardon me!