I was left with my sample-sized Diorshow Extase mascara so I decided it was time for me to get a new mascara. I had wanted to try out L'Oreal's Volume Million Lashes mascara but I walked past the Bourjois counter and saw that this mascara was selling out fast. Of course, the "aunty" in me decided to get one too! LOL.

So here's a review of this mascara. Hope you'll find this useful! Before we get to the review itself, here are some pictures of the mascara:
The brand new tube
A description of how the mascara works
The brush

To read what I have to say about this mascara,

click here to continue reading the rest of the entry.
More about the product:This mascara is new from Bourjois and is kind of a 2-in-1 mascara. It claims to increase the volume of your lashes by up to 11 times when you use steps 1 and 2 together. Step 1 gives normal daytime lashes while Step 2 gives added volume. The difference between steps 1 and 2 is that when you use Step 1, you actually pull the brush through the tube that is attached to the cap for Step 2, thereby removing excess mascara from the bristles. I hope that was a clear description; you can refer back to the second picture in this post to see what I mean.

What I like about the product:
1) The price. It's from Bourjois so this means I can get it cheaper where I am.
2) The packaging is pretty. It's got metallic hot pink (I'm sold) on black.
3) It really lengthens when I combine both steps, even more so than my Diorshow Extase mascara.
4) Step 1 does not clump my lashes at all and does give a natural effect for daytime use.
5) There is absolutely no flaking of the mascara throughout the day. Loves!

Neutral feelings about this product's:
1) Inability to really curl my lashes on its own. However, this mascara isn't exactly meant for lash curling. I don't use a lash curler so I'm not sure if the mascara holds pre-curled lashes well.
2) I need to use 2 coats of Step 1 for there to be an effect.

What I dislike about the product:
1) Step 2 gives slight clumping of lashes.
2) When I use Step 2, the brush is also very wet with lots of product on it. I definitely have to swipe the sides of the brush against the rim of the mascara tube to take off the excess before application. I suppose this is what causes the clumping.

Other thoughts:
This mascara is my first from Bourjois and it has been a pleasant surprise. I like it more than my Diorshow Extase because it really gives my lashes volume when I use both steps at the same time. I also like the fact that I can switch between day and night lashes with just one mascara. The mascara also doesn't give a feathery effect and washes off easily with warm water. One thing though: I don't think my lashes increased 11 times in volume. I will buy this again when the time for a new mascara comes and there isn't anything interesting on the market just yet.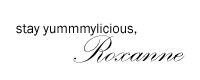 P.S. Have you taken part in my giveaway yet?