I ran out of my Clinique Moisture Surge Extended Thirst Relief moisturiser so I had to get new one. I almost decided to buy the Superdefense Age Defence SPF25 Moisturiser but finally managed to find this hidden behind a little sign on the shelf. What a good time to do so, because Marionnaud was having a Mother's Day offer on most of their products and this range was included in the promotion. I'd wanted to use my 7,50€ voucher but with the current 20% discount, I would be better off saving the voucher for another day. This was the set I got:
It's really similar to the previous set I bought from Sephora over the Christmas period last year, except that this time the set has an All About Eyes Roll-On Serum instead of a Moisture Surge Face Spray, and the lip gloss is in the shade 10 Grapefruit. The pouch is similar in design and differs only in colour.

The even better thing is that I paid only about 36€ for the entire set, whilst the Moisture Surge moisturiser alone normally costs 45€! So I not only benefited from a 20% discount but I also got some extra "freebies" as well. What's there not to love?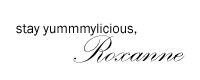 P.S. In France, Mother's Day is 2 weeks after the one in America and Singapore, and most other places.