There are people who do crazy stuff in this world, whether it's parachuting or eating live snakes. But there are also people who tattoo the inner parts of their lips. Why, I really don't know, especially since no one else can ever see the insides of their lips.

On the same topic, Violent Lips is a company that has come up with temporary tattoos for lips to replace the traditional lip stick! This is pretty interesting to me because I have seen some girls wearing these out and about, especially in videos of the nightlife in America. I wouldn't say it looks fantabulous, nor would I say they are displeasing to look at. They really are interesting and I'm sure these draw your attention too:
More recently, they came up with a Union Jack design (worn by Jessie J) and even a Shatter version that many OPI and Katy Perry fans love!
Now, just what do you think about this? Is it something you would wear out? I think it is something that would scare potential rapists away, no?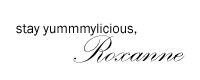 P.S. My second vlog is out and you can view it here!