Remember how the Crabtree & Evelyn Christmas 2011 Collection preview got me all exited? Well, today, after seeing the 2011 Holiday Collection by Bobbi Brown, I'm even more ecstatic!
I am so caught between the above two palettes. The Ultimate Party Collection contains 8 eyeshadows (shades Navajo, Chrome Patina, Pewter, Plum Steel, Plum Navy, Crushed Granite, Antique Gold and Black Topaz), 4 lip glosses (shades Rave, Soiree Pink, Iced Lilac, and Tinsel), a mini lip and mini eyeshadow brush. The Party to Go Palette has 3 eyeshadows (shades Rockstar, Eggplant, and Charcoal), the Midnight Violet High Shine Lip Gloss, as well as Pretty Pink and Plum Metallic Lip Colors. Of course the bigger palette is also more expensive and I can't decide which one I should get. I already missed out on the Tortoise Shell collection; I can't miss out on this one too!
I love Bobbi Brown palettes because not only are they pretty and look glamourous, the colours in each palette always fit well and complement one another perfectly. Oh my gosh, which of the two palettes would you get?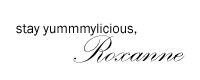 Image credits: Temptalia