Just last month, news circulated about a mother giving her 8-year-old daughter botox treatments because she wanted her to look her best for beauty pageants. Since then, the mother's lost custody of her child. The question is, would you do it if it were your daughter?
As quoted from Jezebel, the mother also said this:
"She also has her virgin wax monthly, which gets rid of her fluffy leg hair and makes sure she won't develop pubic hair in the future. It will save her a fortune in waxing when she's older."
What?!? I do not think 8-year-olds have to worry about "fluffy leg hair" at all! And what's with the prevention of pubic hair development? This girl has not even gone through puberty yet! You know, she might as well give her daughter laser hair removal treatments for her already bare armpits to prevent future underarm hair growth! Jesus!
Laced Ivory will be back with more normal news from now on.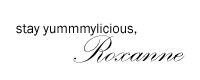 Image credits: Abcnews.go