I just bought myself a jumper from an online blogshop at Ministry of Retail. It looks nice and I can't wait to get it in the mail. Will probably receive it in early March, so that's still a couple of weeks away. Before that, I have my Destinee diamond necklace to look forward to! The collection date for that is on the 28th February, which is next week! *excited* Anyway, here are a couple of pictures of the jumper, taken off the website itself: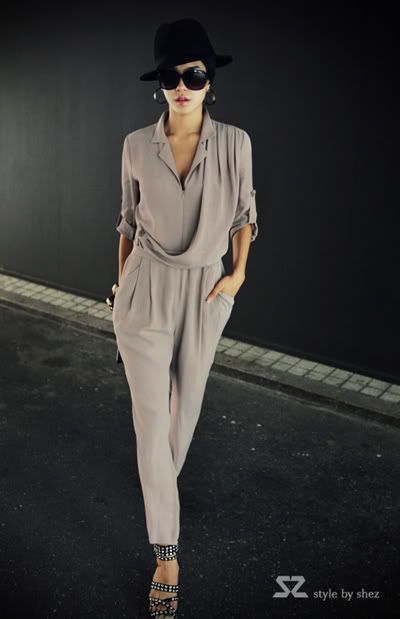 I'd originally wanted to get myself their Audrey Dress in black too. It's just the exact type of dress I'm currently looking out for – the Audrey panel dress with 3/4 sleeves. I realised that it's also quite Victoria Beckham-ish. I like it! I think VB is a great designer. Her clothes are all stylish and classy and elegant and if I wear them I will feel like I'm her. LOL. Anyway, I didn't get the one from Ministry of Retail because I think it doesn't fit me very well, judging from the measurements given in the site.
I suppose I can call this my farewell celebration present. Today was my last day of work!