Now that New York Fashion Week is on everybody's mind, I'd like to bring your attention to some runway makeup looks I found.
The "Yummeh"
I'm loving this smoky eye with a twist. The dark hair also goes very well with the purple and the entire face makeup is well balanced. The eyes don't overwhelm the rest of the facial features and that nude lip is perfect. The hair is made to part at one side, with the other looking fuller. Coloured hair extensions complete the look. Overall, the girls look defiant and fierce. Also, hooray to not lining the waterline! Love!
You can never go wrong with being glamorous and classy at the same time and this was what happened at the Joy Cioci S/S 2012 runway show. Models were sporting (if you get this pun, you're a true blue fashionista) the old Hollywood glamour look, complete with dewy skin, bright red lips and well-manicured nails. For a modern touch, the red on the lips shifts away from the original blood red and steers towards a more blue-toned, orangey shade.
What I'm in love with, though, are the nails. They look like an inverse French manicure with a lucite lace design. It's simply lovely. I mean, Laced Ivory would not be called Laced Ivory if lace did not exist! My, my. I need to curb my obsession over anything lacy.
The "Meh"
Why, how boring can this get? This is the signature Estée Lauder look but to be honest, can't they come up with something more exciting? I'm tired of that natural-looking, I'm-not-wearing-anything-on-my-face makeup. Even the nails are a big MEH. They aren't even French! Perhaps it would be better if the show was in darkness – the models would not need to have makeup on and that would save some money on the sides. No, I am kidding. I'm sure this was just another ad for Estée Lauder's new S/S 2012 collection. Just like their S/S 1000 collection.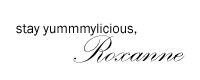 Image credits: Makeupforlife