I was running low on my current Silkpro Revival Hair Serum so I decided to get a new product for my hair ends. I was looking for something with oil and came across this bottle of virgin jojoba oil by Kerasoin Professionnel (probably a French brand).
The jojoba oil in this product is extracted from the shrubs in Mexico and Arizona (isn't Arizona like, a dessert?). It can be used for hair and body and serves to regulate sebum production.

– The price is pretty low. I can't remember how much it cost because I bought it some time ago but it's not expensive.
– I like it that this product can be used for body and hair. It's killing two birds with one stone!
– There is nothing else in this bottle except for Simmondsia Chinesis Oil.
– Finally, the bottle is made of transparent plastic so it doesn't break and I can tell when I need to get a replacement.

– The product smells like… cooking oil. It also looks like cooking oil.
– The screw cap is not perfect and if I don't close it tight enough, the oil leaks.
– I don't think this product has done anything great for my hair. I prefer my Silkpro one anytime.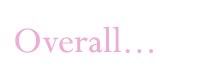 This was not a good buy. However, I was glad I at least tried it out so that I know not to buy it again! I'm switching back to my Silkpro one until it completely runs out. This product might be good for a lovely body oil massage anytime though.
Just a thought: Can we use jojoba oil for cooking?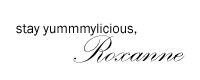 P.S. Have you taken part in my giveaway yet?