I'm not sure if you have read in a few of my previous posts/tweets but I've been stocking up on my Skinfood cleansers from a store called Kiwi Skinfood & Make Up all the way from Ireland. I came across their online store by chance while searching for a Skinfood cleanser online. For some reason, the internet did not allow me to access consumer products sold on eBay so I had to look for an alternative and chanced upon their website on Myshops.ie.

I found out that they are the only people selling Skinfood stuff outside of Asia! They are also very new, having only set up shop in July 2010. This is the second or third time I'm buying something from them and I must say I'm really happy with their service!

Items get shipped out either on the same day or on the day after I pay. Their delivery is always fast and I get my purchases in the mail in a week. They also give me freebies every time I get something! This time, I went on their website and saw that they were having some discounts going on so I bought my usual cleanser and a new mask sheet as well. See what I received besides just that:
Skinfood's Snow Tea Mask Sheet

Freebies: Eyelash comb, furry pouch and pretty compact

Closeup of the compact

Compact opens to show a mirror and comb

Every time I receive a package from Kiwi, it feels like Christmas. It's like I know what I'd be getting but there would be these little surprises added in as well. I love surprises, especially when they come in the mail! Plus the things they give are girly things, which I like! Oh I feel so spoilt!

The compact is pretty and very Anna Sui-esque and I suspect it's meant for putting blotting paper or tissue. Or I could do what my friend does and put in credit cards and dollar notes instead. Come to think of it, it's much better to bring for lunch as compared to my huge wallet!

So thank you Kiwi, you really make my day!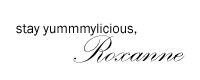 P.S. Have you taken part in my giveaway yet?