I just got home from Overeasy, the bar just beside Butter Factory at One Fullerton. I've never been there and have always wanted to go. It's a really nice chill-out place! I'm glad we went on a weekday night so it wasn't so crowded and the people there were all working adults. No fiesty teenagers. We also got free drinks! The food was great, the ambience was great and the company was awesome too. Here is my FOTD for the evening.

I cannot stand artificial lighting because it's ugly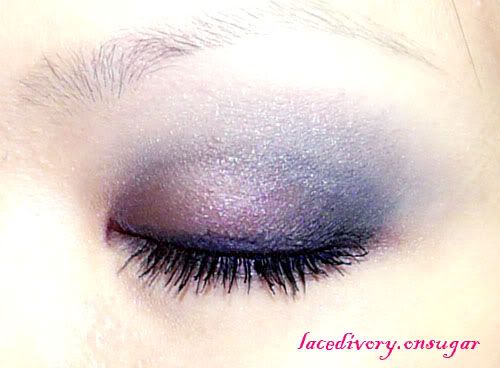 A closeup

For the eyes, I used MAC Cosmetics' eyeshadow in Vanilla for highlighting, MAC Cosmetics' eyeshadow in Blu-Noir (also as eyeliner), Shu Uemura's eyeshadow in IR Purple 795 and one purple shade from Chanel's Les 4 Ombres 08 Vanités. Everything else is the same as per normal. I need to work on blending more because I'm too slow at it.