How is everyone doing this week? I had a really restful Easter weekend that consisted of some window shopping, backyard cleaning, meal making and sports.

We also celebrated the boyfriend's birthday and I thought it'd be nice to do a haul entry of his presents. I bought some nice things for his birthday this year. I took advantage of Marionnaud's promotion and got him something from there. More about Marionnaud later. First, the products!
Guess what's in the box

I got him a shower gel for men from Lierac and Clinique's Maximum Hydrator, also for men. It's in the little wrapped up box. I'd chanced upon the shower gel at a pharmacy one day while shopping with a girlfriend and thought that the packaging was really neat. The colours are quite "manly," don't you think? There wasn't a sample anywhere so I couldn't check the scent but he tried it out and he likes it!
As for Marionnaud, I really love them as much as I love Kiwi Skinfood & Make Up! They do free gift wrapping and the service is always professional. The salesgirls are always smiling and nice and I never notice any bad reactions from them to my bad French. But the best thing about them is their promotions. Oh my god, it's really crazy. When I bought the Clinique Hydrator, they were having a 40% off the 2nd item purchased (for card members and membership is free)! I decided to get my Clinique All About Eyes to stock up, since my current one was running out. In the end I got 13€ off my entire purchase. Where else can you find a great deal like this? A few months back, I'd also received a voucher of 7,50€ (I don't even need to spend a minimum amount to use it) but I haven't used it yet. I can't remember the last time I got huge savings and vouchers like these.

I wonder what and when the next offer will be!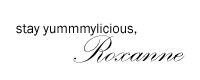 P.S. Have you taken part in my Good Friday & Easter giveaway yet?