I was invited to a manicure and pedicure session at Nourish Naturally one afternoon this November to try out the new range of nail polishes from Scotch Naturals. It was a fun experience and I really liked how the polishes are natural and harmless.
Scotch Naturals WaterColors nail polishes seem really cool because they are eco-friendly, hypoallergenic, 100% biodegradable, vegan, cruelty-free and are also free of gluten, fragrance, parabens and toxins. On top of that, they don't contain the following three harmful substances normally found in other nail polishes: Formaldehyde, endocrine disruptor Dibutyl Phthalate (DBP) and reproductive toxin Toluene. To sum it up, Scotch Naturals WaterColors nail polishes contain only water, acrylic polymer and natural colorants and are extremely safe (and odourless) to use, even when you are pregnant!
Because the nail polishes are formulated in this way, they actually help to make your nails healthier when you apply them on. They don't cause yellowing of the nails even if you leave them on for a long time and thus, you don't need to use a base coat. The polishes dry up very quickly, quicker than normal nail polishes. I personally tried a DIY home manicure with one of these products and I am in love with how easy it was to use.
Here's the catch though: If you've been using normal polishes regularly, it means your nails could very well be unhealthy. Scotch Naturals WaterColors nail polishes adhere better to healthy nails than unhealthy ones. This means that if you switch to Scotch Naturals, the polish will start to flake off after just a few days. For me, my very first application started chipping off the second day and lasted less than 5 days, after which it looked simply disastrous. The good news is that after a few manicure sessions with Scotch Natural WaterColors, whether it's done at home or at the salon, the polish will start to adhere better and last longer while it heals and protects your nails. This will take up to 2 – 3 times before you see improvements. Removing the polish is pretty interesting as it doesn't come off as an ink, but rather like paint peeling off a wall. I suggest using a light coloured polish (such as Neat) for the first few times before taking on a dark colour because otherwise, the chipping will be very obvious.
At the moment, there are three collections you can find:
THE FALL 2011 COLLECTION
Macbeth's Dream – Dark mulberry creme
Queen of Scots – Regal shimmering violet
Seething Jealousy – Passionate teal green creme
Stone Fence – Gravelly grey creme
Seaboard – Deep-sea blue creme
THE 2011 HOLIDAY COLLECTION
Smuggler's Gold – Shimmering gold (to be launched in December)
Balmoral Punch – Shimmering raspberry creme
Klondike Cooler – Shimmering champagne
Charmer – Shimmering platinum (to be launched in December)
THE 2011 RED COLLECTION
Stiletto – Vibrant pink-red creme
Troya – Fiery tomato red creme
Kiltlifter – Seductive scarlet creme
To Hell with Swords and Garter – Seductive scarlet creme
Bitter N Twisted – Brooding black cherry creme
Blood and Sand – Intense sparkling burgundy
Macbeth's Dream – Dark mulberry creme
Balmoral Punch – Shimmering raspberry creme
All Scotch Naturals WaterColors nail polishes can be found exclusively at the Scotch Naturals website (Singapore-based) and at Nourish Naturally (located at 215C Upper Thomson Road) and retail at SGD$22.90 each.
Let's take a look at what I went through at Nourish Naturally, the salon that introduced me to Scotch.
I felt so relaxed at the salon and the staff there were friendly as well. The ambience was nice and I didn't feel rushed at all. I had an express pedicure and a normal full manicure, which included a scrub and moisturiser for my forearms. The scrubs and wax moisturiser were organic and that's what I liked about them. The melted moisturiser wax was not hot and instead it was lukewarm to the touch.
TODAY'S RANDOM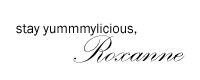 P.S. Have you heard about my current Maybelline giveaway?