I went to the media launch of Crabtree & Evelyn's two new collections, the Pomegranate, Argan and Grapeseed Collection and the Christmas 2011 Collection. OMG. I was so spoilt (I'll reveal why later in the entry)! I have written another article about the new products on Fever Avenue and you should definitely check it out because there are even more pictures of the other goodies to be sold islandwide!
The pictures in this entry on Laced Ivory don't make the cut to be published on Fever Avenue (by my standards) because they're either too bright (too much flash), too blur or the angle's just weird and they don't look professional enough. In other words, the ones you see here are the crappy ones but I think they're still good enough to be put up in a personal blog. So let's just let the pictures do the talking!
I don't know about you but for me, I'm already feeling the Christmassy mood peeking out the insides of my heart. I'm almost bursting at the seams just trying to contain all that excitement because Christmas is my favourite time of the year! And the Christmas collection from Crabtree & Evelyn is speeding things up for me. I'm so excited and it's only September!
Now what is a media launch event without some yummylicious food? We were at a hotel and apart from some pomegranate juice, which I kinda liked and found to taste like cranberry, there were lots more to fill our tummies and keep us happy. Here are some of them:
There were also cookies, macaroons (very to-die-for and up to the standard of Laduree, albeit smaller in size), green tea and other beverages. Why, this was the craziest beauty event I've ever attended in my life.
I would so love to do this full-time, you know, attend events like this and then writing about them. But something tells me it's not the time yet for me to do it. Maybe I'll get down to it when I'm heavy with child later on in life. Right now, it's not exactly a priority. If you want to know, I still want to own my first ever Louboutin / Chanel 2.55 / Balenciaga Motorcycle / Swiss watch / Tiffany & Co bangle… etc and writing is not going to get me that. I don't need them all, just one or two would suffice. And now is the time that I can do things to achieve this. A few more years down the road and it will be all too late.
Anyway, I shan't get too draggy with the details of my life. This is, after all, a beauty blog. I hope you enjoyed reading this entry! To find out more about the collections, head on over to the entry at Fever Avenue, where you'll find better pictures, more product details and prices!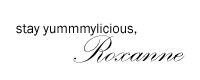 P.S. I wish I knew the recipe to that "Chicken Truffles & Leek with Potato" dish! No kidding, that was the official name when I asked.