As a follow up to yesterday's review on Kerasoin Professionnel's Jojoba Oil, today we have a review on another hair care product. This time, it's Schwarzkopf Professional's Smooth Shine Smoothing Milk from their BC Bonacure Hair Therapy (Amino Cell Rebuild) range.
This product is meant to be a leave-in treatment for hair. Use it daily after showers when hair is towel-dried. It's important that your hair is still damp when you put this on. The product itself is a white lotion-like serum with a what I call "hair product smell."

– This smoothing milk works like a charm. I usually comb this through my hair with my fingers after showering in the evenings. I can go to bed with this on my slightly damp hair and wake up in the morning with perfectly soft hair that isn't tangled nor broken.
– The price is reasonable as well.
– It's leave-in! I love leave-in hair treatment and conditioning products because I find wash-off conditioners too time-consuming and troublesome, especially if I have to use them everyday!

The only thing I don't exactly like about this product is the smell. I would have preferred it to have a fainter scent that is also more pleasant. Like green tea or something floral, for example.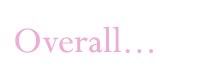 This is a great product and I recommend it to everyone looking for something basic for everyday use. It's also great for busy people like me who want a fuss-free hair care regime.
A little trivia: "Schwarzkopf" literally means "black head" in German: "schwarz" for
"black" and "kopf" for "head." See the brand's logo?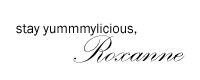 P.S. Have you taken part in my giveaway yet?