Today's FOTD entry happened when the sun was out and I managed to make good use of it for my photography lighting.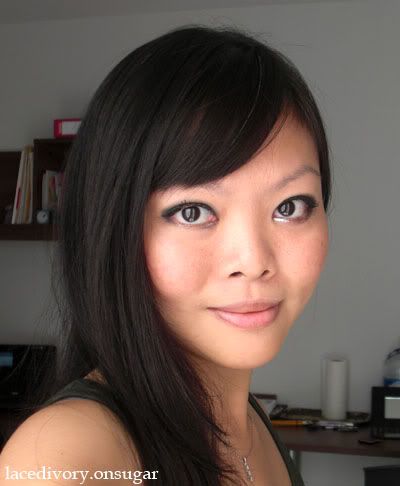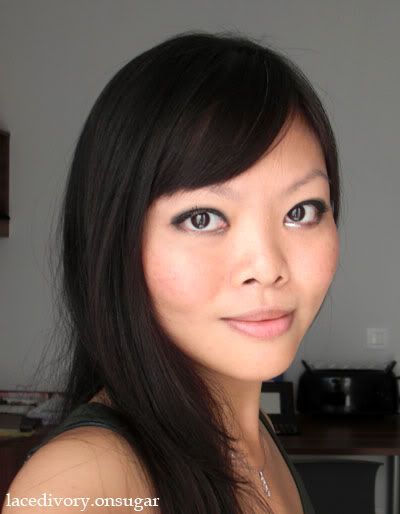 For Face: Shu Uemura's Black Compact Foundation and Estee Lauder's Signature Silky Powder Blush in 02 Pink Kiss.
For Eyes: Urban Decay's Primer Potion, The Balm's Shady Lady Shadow/Liner in Jealous Jordana, Urban Decay's 24/7 Glide-On Eye Pencils in Stash and Oil Slick, L'Oreal's HIP Color Chrome Eyeliner in 915 Silver Lightning and Dior's Diorshow Extase mascara.
For Lips: Labello's lip balm.
I knew I couldn't have gone wrong when I bought Jealous Jordana from Sasa the other time. Dark green eyeshadow that's very pigmented and has some shimmer in it. Great for the smokey eye! I've also started the habit of lining my bottom lids and I think the final effect is nicer than if I don't do it.
I couldn't overdo the smokey eye though, because I was supposed to go for laboratory training right after and nobody goes to do research work with full-on clubbing makeup. To think of it, that would be so funny!
Finally, thanks to the wonderful sun that provided the perfect (or almost perfect) lighting for the shoot because my camera is really bad for taking indoor FOTD pictures!