Today we made our way down to the Grad House to watch the Brazil-North Korea soccer match (World Cup). Since I didn't have any clothes in green or yellow (I support Brazil), I figured I'd do something with my makeup on my face! Here's my FOTD: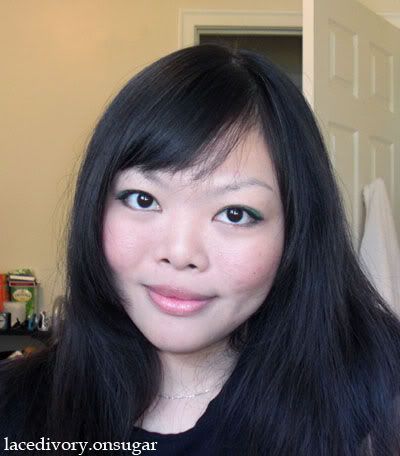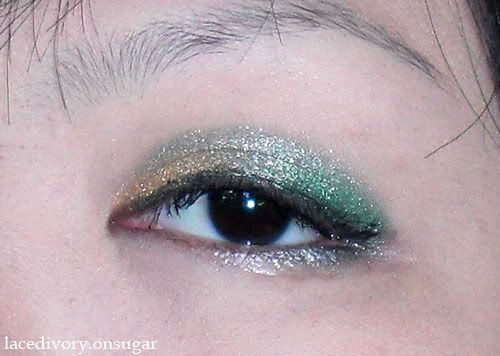 For Face: Shu Uemura's Black Compact Foundation, Estee Lauder's Signature Silky Powder Blush in 02 Pink Kiss and Physicians Formula's Magic Mosaic Multi-Coloured Custom Blush in Nude/Warm Nude.
For Eyes: Urban Decay's 24/7 Glide-On Eye Pencils in Eldorado and Graffiti, Shu Uemura's Pressed Eyeshadow in ME Olive 471, the Balm's Shadow/Liner in Jealous Jordana and Lancome's Virtuôse Precious Cells Mascara in 01 Black.
For Lips: Nivea's lip balm and H&M Lipgloss in Calypso Dream.
The score? 2-1 to Brazil! It was a fun time at the bar and I bet we're going to do it soon again for many of the following matches! I think I'll do FOTDs for all the teams that I'm supporting, so do keep a look out for them! xoxo