I can't believe it. Why is everyone dying? Heath Leger, Michael Jackson, Brittany Murphy, Casey Johnson, and now Alexander McQueen has joined in the crowd. The next thing you know, death will be fashionable. Argh. It's gross because these are amazing people!

Lee McQueen in happier times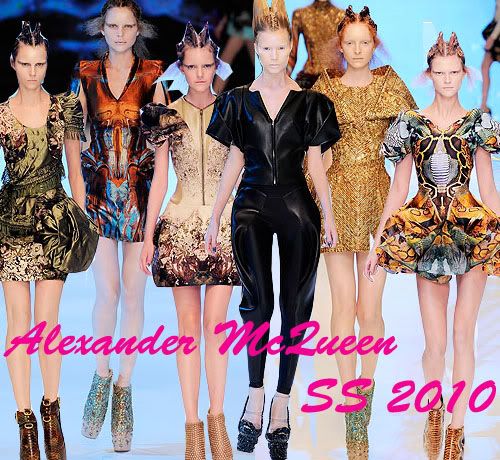 Alexander McQueen S/S 2010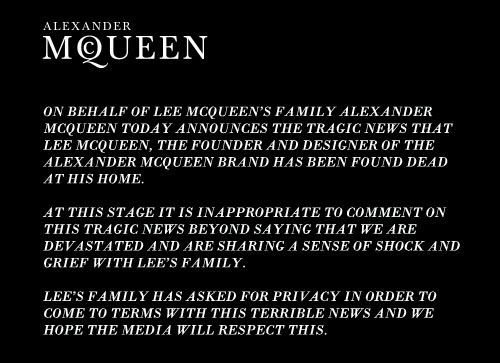 Note found on the Alexander McQueen website

Foolish. Just foolish.