I headed out to town today to run some errands and to try and see if I could use up my F21, Topshop and New Look vouchers and credit note. Managed to use my Topshop voucher. Headed to the bookstore after to get some books. Here is my FOTD!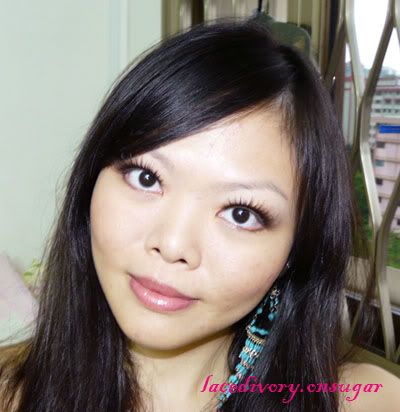 Close up

For face: Shu Uemura's foundation in GE 764 SPF 26 and Estee Lauder's Signature Silky Powder Blush in 02 Pink Kiss.
For eyes: The Body Shop's eyeshadow in Honeycomb from the Shimmer Cubes Palette 06, MAC Cosmetics' eyeshadow in 100 Strokes and Shu Uemura's Farfallina lashes.
For lips: MAC Cosmetics' lip stick in Fast Play and Chanel's Aqualumière Gloss in 73 Bon Bon.