Here's a swatch on one of my other spree item, Victoria's Secret Brilliant Lip Shine in Steamy. I haven't tried the colour on myself yet but it seems like a really opaque, dark lip gloss colour. It's also very shimmery – glittery, which I like!
I like the packaging. The box in which my lip gloss arrived in was black and hot pink on the two ends! yummy!

Nice box

The gloss itself is a click tube. You just need to press the bottom end of the tube to get colour out onto the brush applicator on the other end.

And here is the colour itself! Actually I am doing this swatch now because I clicked on the tube too many times and a lot of colour came out and I didn't want to waste it.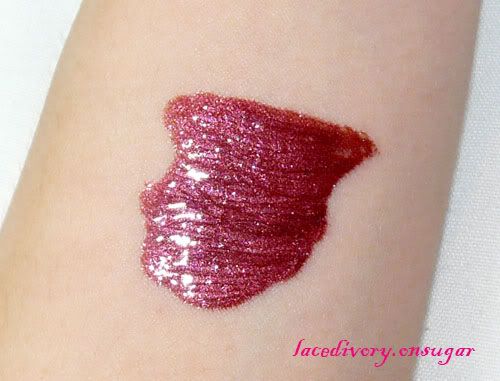 Yep, it seems like a nice colour!