I took a trip to AMK Hub this afternoon to get some necessities. Besides the stuff that I need for my travels, such as a toothbrush, I got these as well: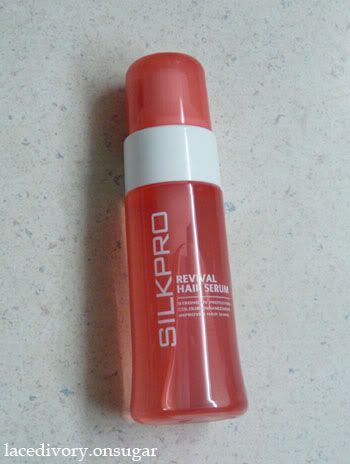 Silkpro Revival Hair Serum
Lucido-L Hair Treatment Essence
QV Feet Heel Balm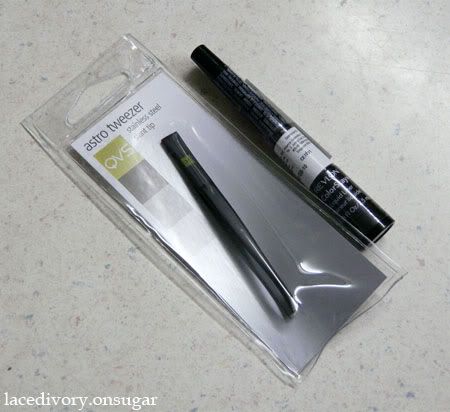 QVS Astro Slant Tip Tweezer and Revlon Colorstay Liquid Liner in Black

I was deciding between the Silkpro serum and another serum from Lucido-L but the Lucido-L one cost roughly $15 and the one from Silkpro was just a few dollars cheaper. So I got the cheaper one. And then, after that, I went to Watsons and I had to choose between the Lucido-L Hair Treatment Essence ($9.90) and another one from Sexy Girl (roughly $24)and I also got the cheaper one. Afterall, there was no guarantee that the products would work on me, even if I'd gotten the more expensive one. So now I have what I need for my hair. No need to get a haircut! Whoopee!
I also managed to find a foot cream from the pharmacy just beside NTUC at the basement. It cost me $10; There was some sort of a sale going on. Come to think of it, it seems like there're sales everywhere! New Look, NTUC, the pharmacy, Watsons… Anyway, the eyeliner from Revlon was $18.90. I like this eyeliner because it's more affordable as compared to those from other brands like M.A.C. and it delivers.
If you can't tell, I'm stocking up on my travelling essentials. I'd also gone to get shampoo, soap, toothpaste, a brand new pink shaver from Venus (mine is moldy… gross…), moisturiser and facial foam over the past couple of weeks. I just can't stand not being fully clean. =)