I currently have what you call low maintenance hair. My hair isn't dyed nor permed nor rebonded. It's 100% natural at the moment and I'd like to share just how I maintain it. It's relatively easy and results are immediate.
If you've been following my blog, I recently bought a couple of hair essence and serum because I got too tired of having to condition my hair in the shower and then having to wash it off after waiting for 3 minutes or so. My hair is very long, some of it touching my waist, actually. For you girls out there who've got long hair as well, you'd know how extremely time consuming it is to have to condition our hair everyday in the bath. For one, we've to towel dry our hair. Then we have to condition it. And finally we have wash it off and I believe the word is "thoroughly."
Therefore I went in search of a leave-in conditioner because it would definitely save me time. I ended up with products I didn't expect to buy (I was initially thinking of Paul Mitchell and Redken) and here I am to share just how long hair can be easily maintained at an affordable price.
Before anything else, I'd like to say that I am not promoting the products I mention in this post – just the method. =)

The Steps and Some Tips
1) Wash your hair with cold water. Hot water is detrimental to your hair. The shampoo I currently use is one from the newly launched Essential brand.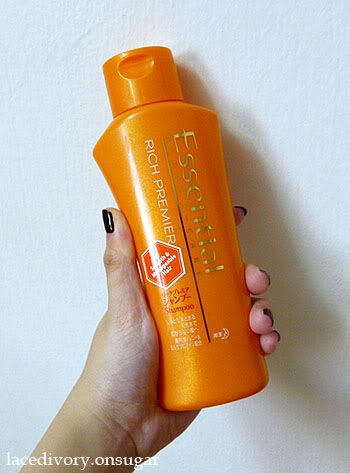 Essential Rich Premier Shampoo – Damage Care

2) After your shower/bath, towel dry your hair till it no longer drips. If your hair is still even slightly dripping wet, the stuff you're going to add on next will drip away as well.
3) Then, take a pump of hair essence and massage it into your hair, from near the crown to almost the ends of the strands. It doesn't matter if you don't get any at the ends. The essence should not be oily nor sticky. I currently use Lucido-L Hair Treatment Essence and it comes in the form of a lotion-like compound.

Lucido-L Hair Treatment Essence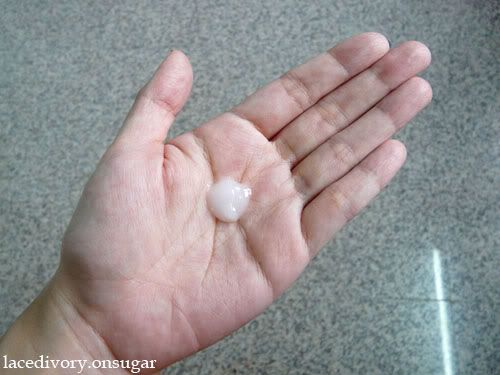 A pump of the essence

4) Lastly, take a pump of a hair serum and massage this only at the ends or the last quarter section of your hair. I currently use Silkpro Revival Hair Serum and as you can see in the picture below, it's got the texture of an oil. It's very important not to use too much because that will make your hair too oily and dust and other tiny particles will stick to it. It's also imperative that you don't get some onto your scalp.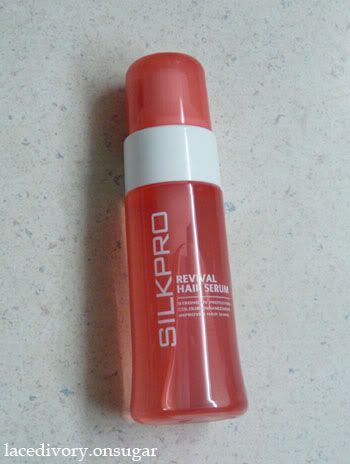 Silkpro Revival Hair Serum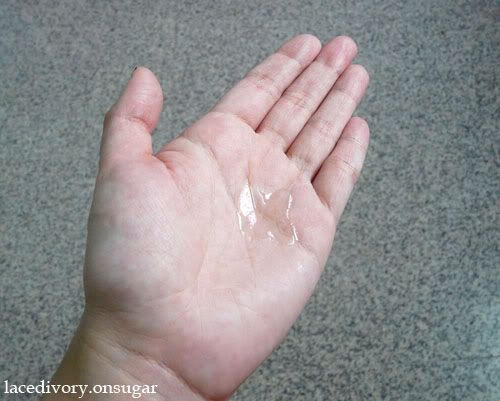 A pump of the serum

And voila! There you have it. Just wait for your hair to dry while you busy yourself with other things and see how gorgeous it is when it dries. For me, this effect is immediate. I can see the difference after doing this once and I've been doing this for the past few days now. My hair is now shinier and no longer as dry as it used to be. I also save quite some time on conditioning in the bathroom so I can do other things. If you find that you've got some conditioner left and you don't want to waste it, keep it for your makeup brushes!