I managed to get this in Shade 01 Black from a duty free shop at Changi Airport's Terminal 1 before my flight to Tokyo. I've used this a couple of times since and I must say, I love the curved brush!

The tube
A nice picture with a nice background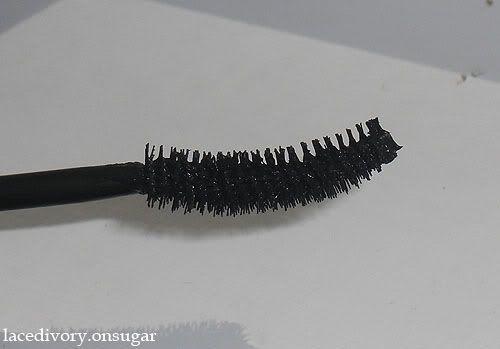 The awesome curved brush

I wasn't able to get Shiseido's Mascara Base so I've been using this mascara on its own. I love the brush because the concave part (the side that curves inwards) follows the curve of my eyelids and fits on the underside of my top lashes. This makes it easy to apply the product at one go and the lashes at the outer ends actually do get the mascara too.
The mascara itself is pretty decent too. Just two coats and I'm ready to go. It can also be washed off easily with water. I'm glad I finally managed to get this stuff!