M.A.C.'s most recent collection is their Alice + Olivia one. Featuring muted purples and teals, this collection would appeal to the funky-cum-serious persona in all of us. That is, assuming everyone has one.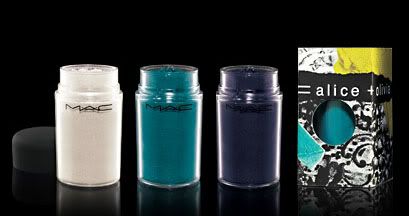 For eyes (Pigments in If it Sparkles…, Partylicious and Later)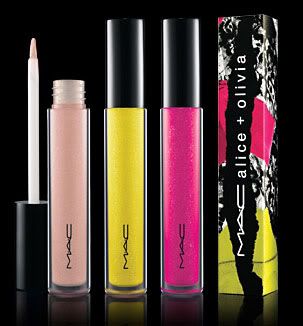 For lips (Dazzleglass Creme in Sparklicious, I.Want.Candy and If it's Pink…)
For nails (Nail Lacquers in So Rich So Pretty, Morning.After and Military)
All the eyeshadow pigments have been sold out on their website, just like the purple and turquoise nail laquers. If there's one item I have to have from this collection, I'd pick the pigment in Partylicious.