This Brilliance Powder from The Body Shop has been in stores for as long as I can remember. And it's a good thing the brand hasn't taken it off the shelves! The powder comes in 2 different shades – 01 Bronze and 02 Shimmer. The one I'm writing about is 01 Bronze.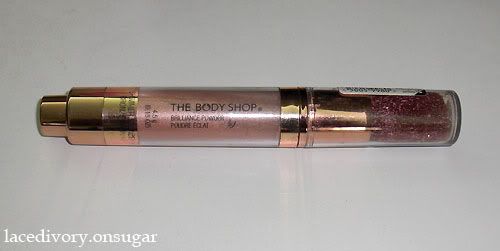 The powder and brush all-in-one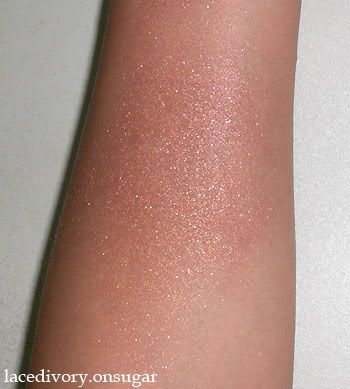 Swatch

I really love this shimmer powder, yet there are some buts about it. Here is a review:
More about the product::
Like all shimmer powders, it's always best to use it over a lotion or cream such as a body lotion to keep the shimmer in place. The brush and powder are packaged together for convenience in a click-and-go method.

Shake the bottle and then click at the end to get powder into the brush
Easy for capping it shut

What I like about the product:
1) It's easily available. You can get this at any The Body Shop store in Singapore.
2) It's really shimmery and you can determine how much shimmer you want by layering the product.
3) It's versatile. It can be used as an all-over body shimmer – on your eyes, face, collarbones, shoulders… – for that extra oomph.
Neutral feelings about this product's:
1) It's a little big so the click at the end could be pressed by stuff you put in your bag (especially if you have too many things in it), resulting in too much powder being deposited at the brush tip. This rarely happens though.
What I dislike about the product:
1) I can't use it all!
2) The top layers of the powder usually come off easily even though it is applied on top of a body lotion. This means you kind of get shimmery in places that are not meant to be shimmery, like your fingers and hands, and the places where you touch with your hands.
Other thoughts:
This powder is great as an all-over body shimmer but the staying power needs to be better. I generally use it to highlight my collarbones and shoulders but not my cheeks since I have an oily complexion.