Sorry for the lack of posts early this week. I had gone over to the boyfriend's place for the weekend and ended up staying for more than just two days. The internet wasn't exactly working either, so I could only blog when I returned.
Anyway, I did some crazy shopping in Lyon since it's the period of "Les Soldes" in France. I got some nice stuff and a couple were crazily discounted.

My shopping bags
From Sephora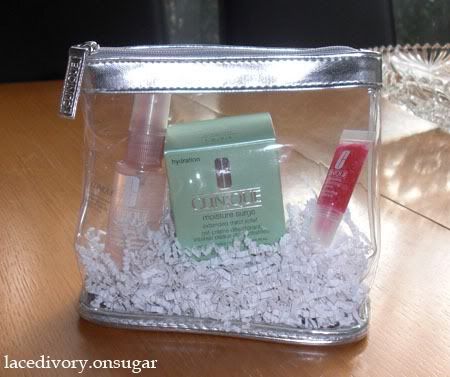 A Clinique skincare set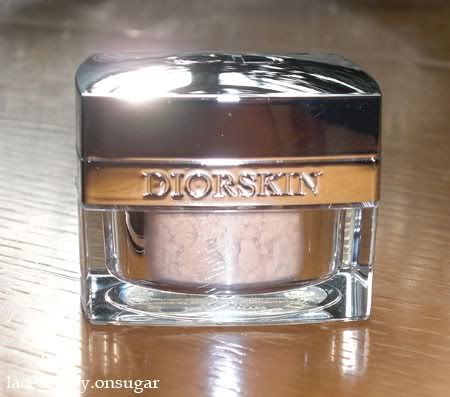 Dior's Diorskin Nude Loose Powder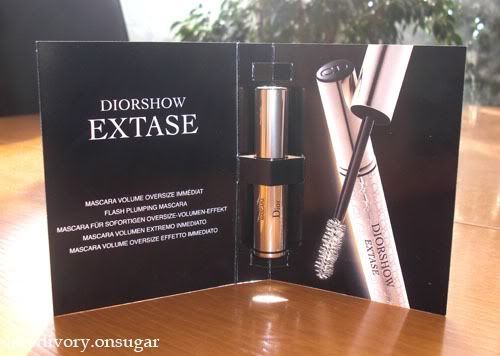 Free Dior's Diorshow Extase Mascara

Things included in the Clinique set were a transparent pouch with a Moisture Surge Extended Thirst Relief Moisturiser (50ml), a Moisture Surge Face Spray Thirsty Skin Relief (30ml) and a Superbalm Moisturising Gloss in 02 Raspberry (5ml). The moisturiser alone normally costs about 45€ but this set costs only about 33€ in all! Great steal, don't you think?
The Dior loose powder was what I had been wanting to get for some time now. I got this in shade 020 and was offered a free mascara! Oh, happy me.

From The Body Shop
The Body Shop's Brazil Nut Body Scrub

I was browsing through The Body Shop's website (France) and found that they had brought back the Brazil Nut range, so I decided to check out the stores. I managed to find this on discount! The original price was 12€ but during sales it was 9.60€. Awesome. This body scrub is my favourite of all time. I love the smell and the buttery feeling it gives!
I also spent some time washing my brushes on Monday. They had not been washed ever since August last year and maybe even before that! Gross, but now they are nice and clean. I'll do a few swatches soon, of some of the things that I have newly acquired. I hope everyone's having a great day!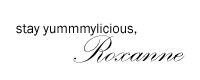 P.S. Take part in my current giveaway of Naive Beauty's Magneteyes Under Eye Algae Mask!