The Kit's issue for spring is out now! I've been subscribing to this online magazine for the last two seasons now and I must say I'm really loving it. Now, what is The Kit?

It's a Canadian e-magazine. They publish only 4 issues a year, one for every season. It's just like any other female magazine but minus the printing and extra space in your home. The topics in the magazines are up-to-date, relevant and interesting. Of course, shopping details are catered to the Canadians but it's still nice to know what products and style tips are out there.

The magazine is also very interactive, and this is my favourite part of it. Ads come in the form of videos that play when you click on them! How cool is that? It's like the moving pictures we see in Harry Potter. LOL. On top of that, you can download the magazine into your computer or ipad and read it when you have some free time, such as when you're travelling in the metro or having a cup of coffee at a street side cafe. There are tabs on the right side which you can click on to read the specific sections of the magazine. Take a peek from the pictures below!
Cover page
Content page
Features of the e-magazine
The Face Kit that gives makeup tips and more
The Health Kit that talks about health issues

You can view the latest issue here. To visit the website of the magazine, click here. The best part of it all is that this magazine is absolutely free. You don't have to pay anything at all, even if you subscribe to it. Now hooray to that!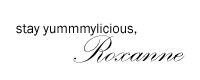 P.S. Have you taken part in my giveaway yet?