I had the chance to work with Makeup Forever's HD High Definition Liquid Foundation during my course at the academy. To be honest, I couldn't tell the difference between the final effect of the HD foundation from normal non-HD foundations. I think you'll probably need to have your picture taken to be able to tell just how awesome this product is (or not).

Makeup Forever has just released an ad campaign for this foundation featuring models who have not been retouched in any way to show the true effect of the product. All I can say is, "Wow."
Powder under her arm
Underarm stubble
Flyaway hair strands
The details in the pictures above show how the pictures have not been retouched. On second thoughts, I'm a little skeptical because you can do anything with photoshop. You know what I mean? If graphic editors (or however they are called) can remove moles or stains in teeth, or change hair colours using graphics editing software, they can jolly well add in details that are not there either.

I'm not saying that some parts in the pictures are fake. I'm saying this campaign about not retouching pictures to make people look better is a step towards helping us normal people feel better about ourselves. Whether the foundation really works still depends on those who have really tried and tested it out. In the meantime, we should maintain an objective perception of the product, just as with every other product out there.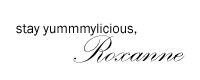 P.S. Have you taken part in my giveaway yet?