I'm really excited to present my first ever interview with a professional from the beauty industry.

Nicole Lundy is a senior makeup artist and beauty expert at Ne'Lani Skincare and Cosmetics. Growing up in the Bahamas with entrepreneurial parents inspired her to build her own empire. Her passion for beauty and empowering women is fuelled everyday and she loves coming up with new beauty insights to share with her audience.

Laced Ivory: Why did you decide to start a business in the cosmetics industry?
Nicole: As a teenager, I fell in love with make-up as a tangible way for a woman to connect with her inner beauty. While attending an entrepreneurship conference with my parents, I discovered that I could make a career and a business out of doing what I loved. I had a light bulb moment and thought, "I should have my own skin care line." I put this idea on the back burner and went to college and studied finance. I worked in Corporate America for four years before going back to my first love and my original career choice. I learned the business of make-up by assisting established make-up artists in the New York City area, and earned certification from the Chic Studios School of Make-up Artistry in Brooklyn, NY. I networked ferociously and go the opportunity to work on many fashion photo shoots and charity events. I created my own charity program using make-up to empower disadvantaged women and teen girls called Beauty 101 – The Fabulous & Incredible You. In 2009, I launched my own makeup artistry company and offer a complete array of make-up services to clients from all walks of life. These include weddings, proms, beauty consultations, party packages, and special events.

Laced Ivory: How did you come up with the name for your business?
Nicole: Well, first I fell in love with the name Ne'Lani and decided that this would be the name of my unborn daughter. After researching the meaning – calmness of the heavens and/or skies – I fell deeper in love with the name. I decided to name my company Ne'Lani for a few reasons: (a) My company's mission is to 'Empower women through Beauty products, services, resources, and tools to improve their well-being and vitality.' I believe that calmness creates balance which in turn allows you to become one with your physical, mental, emotional and spiritual being. (b) I want to pass this company on to my unborn daughter Ne'Lani and thought that it would be great to give her a head start in creating her legacy.

Laced Ivory: How long did it take to get NeLani up and running?
Nicole: It took about 6 months to get up and running and be open to serve. We are always brainstorming and implementing new ideas so I still consider us to be in the process of up and running!

Laced Ivory: Where is NeLani based at the moment?
Nicole: Ne'Lani is currently serving the NYC Tri-state region, including NJ and Southern CT.

Laced Ivory: What can potential clients expect from the consultants and artists at NeLani?
Nicole: Potential clients can expect an inside-out approach to beauty. We give an analysis on your daily skincare habits, examine your 'beauty' diet, recommend a skincare regimen that is suitable for your skin type and last but not least flawless makeup artistry. We combine these components within the different beauty packages that we offer.

To find out what Nicole's best kept beauty secret is and her advice to Laced Ivory's readers who wish to enter this industry,

click here to read the rest of the interview.
Laced Ivory: What were the best and worst experiences you've had with clients?
Nicole: Best experiences – when our client expresses profound gratitude for working with us and loving the results.
Worst experiences – when we really want to work with a potential client and our schedule is totally booked and we miss the opportunity to work with each other.

Laced Ivory: What exciting plans are coming up for NeLani right now?
Nicole: Oh man! I am so excited about our new projects. First we are totally revamping our website and beauty package offerings to reflect our inside-out beauty approach. Second, we are working on a skincare line launch for the Fall/Winter 2011…keep your fingers crossed! Third, 2011 Bridal Season…speaks for itself…we love working with our bridal clients.

Laced Ivory: Tell us what it's like living a day in your life.
Nicole: A day in my life…mmm?! Well, I organize my goals for the week every Sunday and use this as my guide. Of course, there are a million things that come up during each day that needs to be tackled. So, a typical day would be marketing and business development work 5- 6 hours per day. Client calls and inquiries 3 hours per day. I make it to the gym for 1 hour per day. Then I work on my goals for the following day before I go to bed. I fit eating in at odd times.

Laced Ivory: What is your best kept beauty secret?
Nicole: Watching what I eat is my best beauty secret. I ate a crazy diet as a teenager and in college and it showed on my skin. I changed my nutrition and my skin made a 180 degree turnaround. I eat lots of avocados as well…it's a super food for gorgeous skin!

Laced Ivory: Do you have any advice for Laced Ivory's readers who wish to enter this industry?
Nicole: Yes, of course. Passion and work ethic is what you will need to enter and be successful in this industry. You must be willing to put in a lot of work especially in the beginning. I recommend networking and talking to as many beauty professionals that you admire that you can possibly do to get a sense of how they got their start. Keep up with all of the beauty trends and work on discovering which aspect of the beauty industry that you love the most and make that your specialty.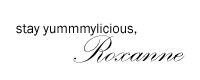 P.S. Have you taken part in my giveaway yet?