I bought this brush at the start of the month and I've been using it every time I apply my blush since. That means I use it practically everyday. So now it's time to do a review!
The bristles are made of synthetic fibres; the ferrule of aluminium and the handle of wood. It seems to me that this brush might be eco-friendly!

– The packaging is pretty and elegant. I like how the ferrule is not metallic in appearance but also coloured black and matte like the rest of the handle. I also like the engraving on the handle.
– The size of the brush head is just nice for my cheeks.
– The brush picks up product easily and blends really well. I usually take a few swipes of my blush and tap the excess off once before I apply it.
– The bristles are soft and they don't prick me like some brushes do.
– The brush comes with its own transparent waterproof pouch when purchased. I don't have to be afraid of wet bathroom counters!

I haven't any gripes with this brush for the moment. It works well and the bristles haven't fallen off at all.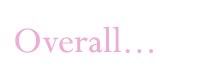 I'm really glad I got this! When I need another brush in future, I'll definitely consider Galeries Lafayette's range.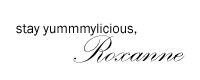 P.S. Have you taken part in my giveaway yet?