That title is a mouthful. The amount of things I have to say about this foundation is also a mouthful. Let's begin!
This is the loose powder version of Dior's very successful Diorskin Nude range of foundations. The active ingredient in this product is Titanium Dioxide, which is actually a compound that helps with UV rays protection. I got this powder together with my Diorskin Nude Natural Glow Hydrating Makeup Liquid Foundation and I only use it over the liquid foundation. I apply this powder with my EcoTools Retractable Kabuki Brush.

– It hasn't given me any skin problems like irritation or breakouts. C'est parfait!
– It contains SPF 10. I've only just started on sunscreen in products and I suppose this is a good start.
– The powder gives me an immediate hydrated feeling the very instant it touches my skin. Like, instantly instant. I can feel as though it's turning into water or a cream the minute it touches my skin and I've never felt anything like this before from any foundation. It was fun at first and I was pretty intrigued by it.
– Using it over my liquid foundation, it gives a better, more even finish overall. This also helps my blush go on more smoothly, particularly since I use powder blushes.
– It helps to set my liquid foundation and helps it stay put throughout the day. I noticed that if I only have my liquid foundation on without the loose powder, the staying power isn't as great. So yes, the staying power of this product is great.
– It comes in a bottle that contains a transparent lid inside, above the holes where the powder comes out from. This is perfect because it prevents powder from spilling out whenever I travel or bring it around in my makeup pouch. It makes things more convenient and less messy. Also, although the bottle may seem like it's made from glass, it's actually quite sturdy and I don't think it will break easily.

The only thing I don't quite like about this foundation is that besides the price, the shade is a little ashy compared to the same shade of the liquid foundation version, even though they are labelled the same (020). The shade doesn't change throughout the day, which could be a good (no oxidation) or bad (slightly ashy face the entire day) thing, depending on how you look at it.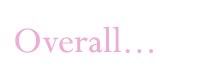 I really like this loose powder. It's the second time I've tried a loose powder and it hasn't made me revert to compacts. I still like the part where I can feel the powder "turning into a hydrating cream" feeling every time I put it on. I don't know if I will get this again because there is so much product in the bottle, I don't know if I can ever finish using it! I definitely recommend it to someone looking for a loose powder.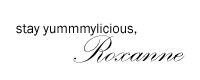 P.S. Have you taken part in my giveaway yet?