The only thing missing on this day was a pair of shades. I got them later on in the day from H&M at the mall for only 6€. The look I had for this day was a shimmery neutral with my eye colours all from The Body Shop's Shimmer Cube.
For Face: Dior's Diorskin Nude Liquid Foundation in 020, Dior's Diorskin Nude Hydrating Face Powder in 020 and Estee Lauder's Signature Silky Powder Blush in 02 Pink Kiss.
For Eyes: Shades Honeycomb, Marshmallow and Dark Chocolate from The Body Shop's Shimmer Cubes Palette 06, Urban Decay's 24/7 Glide-On Eye Pencil in Stash and Bourjois' Voluminizer mascara.
For Lips: Sephora's Lip Balm SPF 10
I hope you all liked this look! I really like my new aviators. Maybe I'll do an FOTD with them on soon, since the summer is about to come! I went shopping after the picnic and swatched some lipstick shades from YSL and Revlon. I also went on a search for the boyfriend's birthday present. It's so fast! He's finally going to be older than me.
Anyway, what do you think of me having a Youtube channel? Please let me know!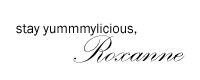 P.S. Have you taken part in my giveaway yet?