I've started using two beauty products on the 5th of April and would like to keep a record of the after-effects two weeks and a month from now. The first is Nivea's My Effect Goodbye Cellulite Gel-Cream and the second is Cilea, an eyelash growth stimulator by Puresuasion. Both products claim to show effects after a couple of weeks and a month from the start date so I really hope that they will work on me too!
Nivea's My Effect Goodbye Cellulite Gel-Cream

Cilea Eyelash Growth Stimulator

I know I am pretty slim but trust me, we skinny girls do have our fair share of flabs, stretch marks and cellulite! On top of that, we also get the worse end of size discrimination. Here, I have to rant. I mean, girls don't say, "I hate you, you're so fat," to other girls who are plumper but they have no qualms about saying out loud, "I hate you, you are so skinny," to girls like me who are slim. What I really want to say is this:

No, you don't really hate me. You just hate yourself and the fact that you aren't the same size as me! Me being more petite has got nothing to do with me doing something that makes you hate me, i.e. I'm not harming anyone in the process or being a bitch or whatever. Get your facts right babe. And I have no care whatsoever on your size so why does mine bother you so much? Why don't you do something about yourself rather than make me feel guilty or bad about being the true person that I am? I just think it's really unfair.

Anyway, my first impressions of both products are that I am liking the Nivea one and that I have to wait to see if I like Cilea. I am tweeting about the products as I go along, so if you don't want to have to wait for weeks to get some news on the effects, follow me on Twitter to receive instant updates!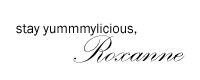 P.S. Have you taken part in my giveaway yet?