I bought this off eBay (again) and hadn't expected it to arrive so soon. The shade 002 Pink Pout is lovely and to be honest, this is my first foray into pink lip colour! I used to never use lipstick, sticking only to balms, tinted or not, and glosses. But now, I think I am liking pink!
Seller popped in some free sponges
Oh I can't wait to use this! The seller I got it from is One Last Touch. They've got an amazing range of products from cosmetics to clothing to jewellery. One Last Touch is also an eBay top rated seller with a feedback score of 35823 (as of now). I usually buy from trusted sellers like this online since I don't want to get scammed. Maybe you can browse through their store (based in the US) too!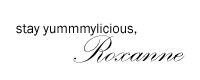 P.S. Have you taken part in my giveaway yet?