I got this in a small tube as a free gift when I bought something off eBay the other time and tried it out once. Here's a review of the BB cream that everyone's raving about.
This BB cream is a 10-in-1 solution to skin problems, namely whitening, improving wrinkles, moisturising, controlling sebum and UV protection (both UVA & UVB). The ingredients include Arbutin, Tangering Oil, Phyto-Complex, Adenosine, Osmopur and Ceramide 3. More information on its usage and some Before & After pictures can be found here.

– The packaging is LOVE! As you know, hot pink is my favourite colour so this product's beats everything else's. I'd buy this to carry around as an accessory if only it'd worked wonders for me.
– I also like the fact that there are so many advantages of using this BB cream. Just the ingredient list alone makes me feel luxurious using it.
– The product contains SPF 25 PA++ and protects the skin against not only UVA rays but also UVB ones.

– It broke me out! Just after one usage, I got quite a bit of white heads and some red spots. I suppose it's too strong for me.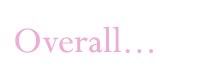 I had really high hopes for this product because not only does it have so many great ingredients which do many nice things to our skin, the packaging is also super pretty and girly. The consistency is thicker than Dior's Diorskin Nude Natural Glow Hydrating Makeup Liquid Foundation but I find that although it covers redness well, the overall coverage isn't as much as Dior's. Because it broke me out, I won't be using it again and the search for more great skin care products continues!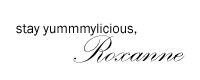 P.S. Have you taken part in my giveaway yet? It ends tomorrow!