I was given this product by Puresuasion to test out and do a review afterwards. I used it once a night every night for a month and here are my views. Before you proceed to the rest of the entry though, read this other entry to see my product shots.
Cilea Eyelash Growth Stimulator is one of the newest eyelash enhancing serums currently out in the market. It's supposed to give you up to 82% increase in eyelash fullness and density in 4 weeks. Vicki Gunvalson from The Real Housewives of Orange County is an ambassador. The serum itself is transparent, colourless and contains a whole list of beneficial ingredients like vitamin A and pomegranate extract.
– It requires no medical prescription so you can get it easily, either from the official website or from a certified merchant.
– It's easy to use, just like how you would with a liquid eyeliner.
– It doesn't have any smell and dries up pretty fast once applied.
– There was a heating sensation when I applied the serum on my lids for the very first time. Didn't like it then. Actually, I don't quite like anything with heating sensations.
– It made my lids itch occasionally.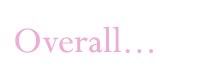 I'm not sure if it worked for me. It seems like some of my lashes have grown longer and denser while others remained the same. Those that grew the most were mainly the shorter ones at both the inner and outer ends of my lids. However, I wouldn't buy this product because I don't see a great difference before and after using it. I was glad to be able to try it though! Here are my "Before & After" pictures: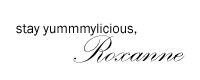 * This product has been sent to me for my review. Like all my other reviews, everything stated here is objective and honest.