Why hasn't anyone invented these before? They are RAD!!!! Check these paper lashes from Paperself out!
Each design was inspired by the traditional art of Chinese paper cutting. Therefore the peonies and horses and such. My favourite are the peonies and small peach blossoms! I need to get my hands on these! They are all also made from laminated paper so that they can be reused without getting torn apart. Genius!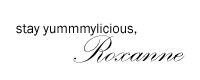 P.S. Don't you think the peach blossoms look like girls paired up and smiling at each other?
Image credits: Paperself.com